Is life too bright, too loud, and too much?
Learn how to get calm and balanced in the moment so that you can reclaim your life.
Register today for the Sensory Self-Care course and start getting empowered today!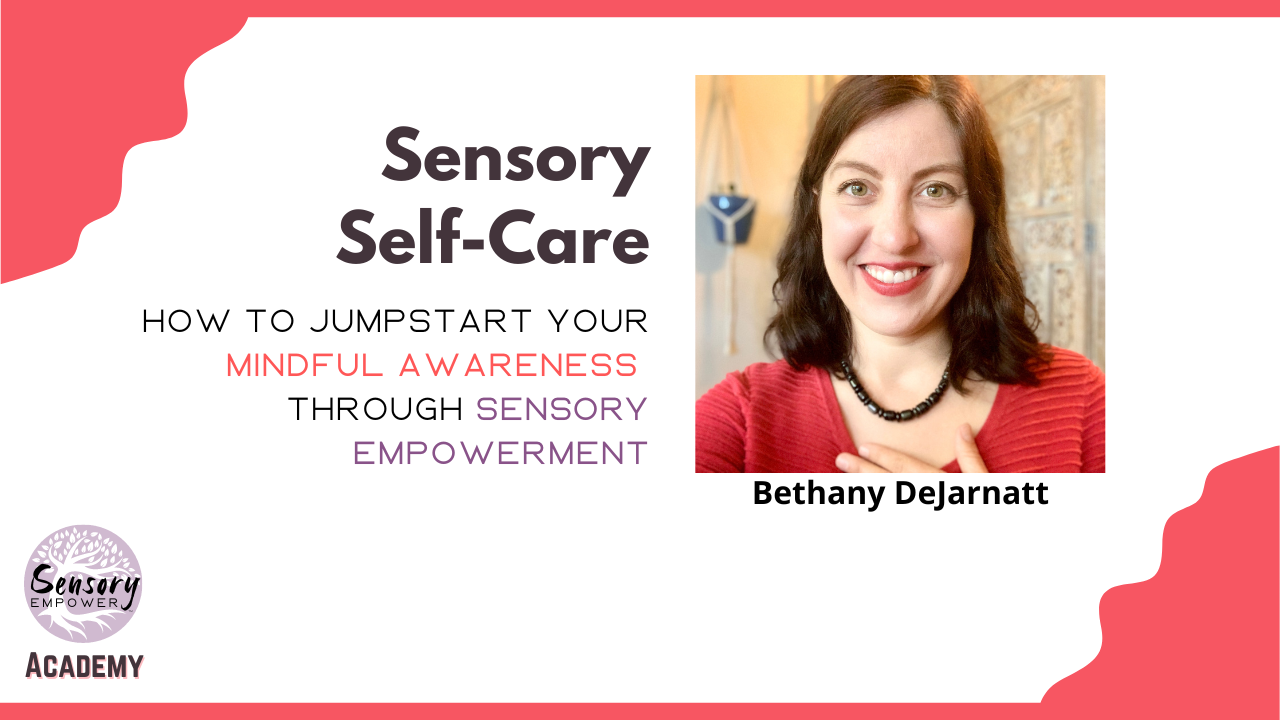 The Sensory Self-Care course is on-line, on-demand and available 24/7 for your convenience. To get the most out of the course, plan to complete the lessons and workbooks within 4 months. You will learn how to:
Understand your

mindset
Increase awareness of your internal and external environments
Identify triggers of your sensations/li>
Utilize all of your senses
Develop your personal daily practice
Create a strategy for daily actions reflecting your Empowerment
Apply The PASE Method to your life for sensory self-care
Do You Need the Sensory Self-Care Course?
You might need the Sensory Self-Care course if you answer yes to any of these questions.
Do you experience quick fatigue or difficulty with attention?
Do you frequently fidget or pick at your hands subconsciously?
Do you seem to be "jumpy" with loud noises or avoid loud settings?
Do you avoid certain foods, textures of clothing, or types of music as they overstimulate you?
Do you have decreased feedback from your heart rate, breath rate, and gut sensations like hunger?
Do you have difficulty falling asleep or staying asleep at night?
Do you have quick emotional reactions and aspire to have more control and awareness?
Do you quickly get distracted and procrastinate on things you really want to finish?
PERCEPTION.

How you perceive and shift mindsets

AWARENESS. Bringing awareness to the present moment through meditation and the Emotional Freedom Technique (EFT)
SENSORY.

Bringing awareness and feeling empowered through all senses

EMPOWER.

Sensory empowerment grows to impact your daily routines, relationships, and daily participation in cherished occupations
What You Get with the Course
The Sensory Self-Care course includes:
Sensory Empower Academy Portal:
Lesson Videos ( 3 to 5 minutes each)

Module Workbooks
PDF Journal Template
Community Calls:
Monthly Group Discussion Calls
Playback Videos
Course Bonuses:
Bonus Meditations
Bonus e-book In The Midst of Chaos Workbook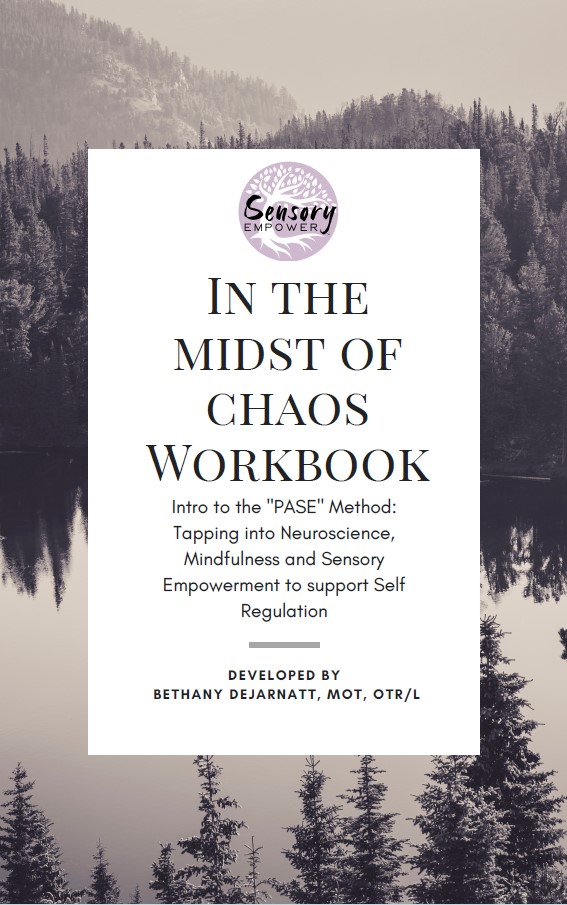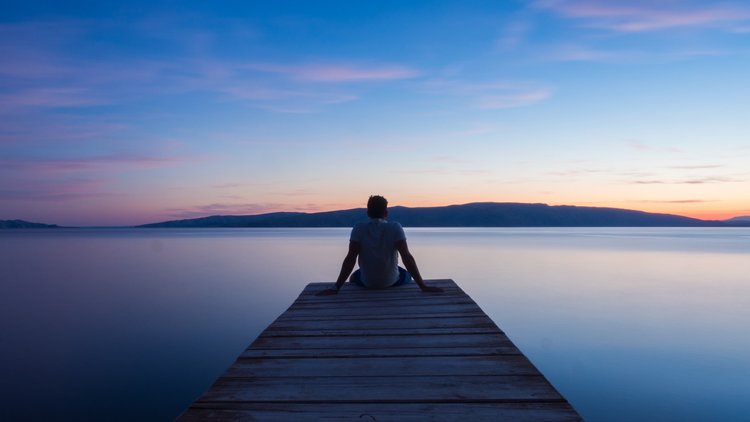 Learning the strategies and using the tools in Sensory Self-Care course helps you become…
Focused

Calm
Aware
Confident
Empowered
What People are Saying About Working with Bethany
Register for the Waitlist
"I want to help you feel empowered through your senses so that you can regain control in the moment and in your life."